Judy's Story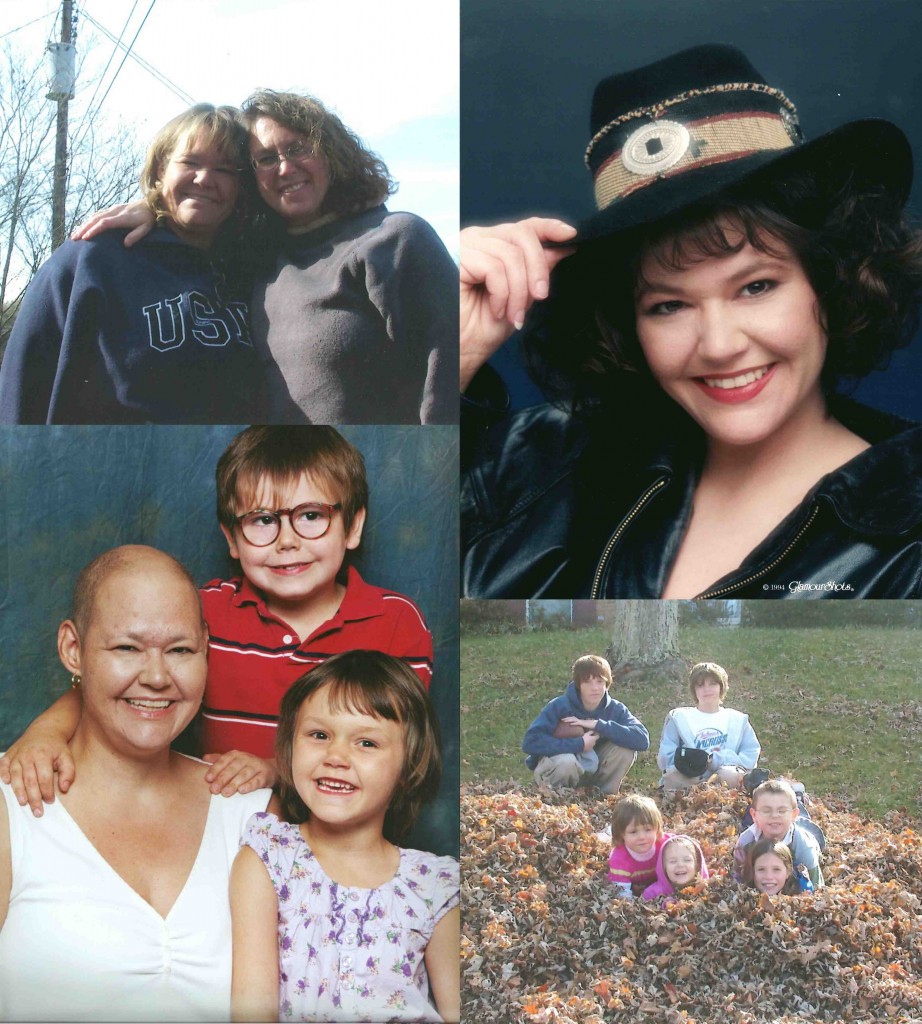 Bottom line: FIGHT. Do not go lightly.
I'm Jill. I am Judy's older sister. It was just the two of us, two sisters. I officially became an only child on 2/2/09. Sucks.
Judy was diagnosed with ovarian cancer in her early 40's. Her younger child was still in diapers. And, Judy had become a recently single mother. My sister was a spectacularly happy person. She was also one of those people who are strong and tough and never complain. Even so, ovarian cancer is a son-of-a-bitch cancer. You don't have any symptoms until it is bad.
Judy was living in a small town when she was diagnosed. She was referred to a higher level surgical center. At the time of surgery, we had a faint hope that her ovarian tumor and pulmonary issues were a rare but benign syndrome. Nope. She had liver and peritoneal metastases evident during surgery. Also, the lung complications before surgery were now clearly due to metastatic disease.
Judy was sick, really sick. She had an option to forego any treatment and live a few months chemo-sick-free or balls-to-the-wall-living. My little sister, pain-in-the-ass, stubborn-as-a-fence-post, had this comment: 'f- that, I'm living, my kids are little'.
Judy tolerated chemo like a trooper. She went bald, got a wig, only wore the wig when she worked. She went back to work full time while still doing chemo. When traditional chemo was over, she and I researched other avenues. We couldn't find any research protocols at NIH. At the time we found that MD Anderson in Texas had good info for ovarian cancer. It was awesome. They set up Judy with a revolving chemo cocktail. When her cancer became resistant to a chemo cocktail, her docs would change it up.
She developed brain mets less than a year after her diagnosis. Generally, brain mets from ovarian cancer means less than 6 months of life…Judy lived almost 2 years. She had gamma knife brain surgery at University of Virginia.
I'm letting my tears out now. Yesterday was the 6th anniversary of my sister's death. she would have turned 50 last November. Her kids are playing soccer, basketball and lacrosse. Her son , Shawn, (now 8th grade) got almost straight A's (one B in spanish) this quarter. Her daughter, Allison (6th grade), is a star at every single sport she plays.
Big question: how the heck can we improve diagnosing this cancer?
---