N.E.D. Premieres on Public Television March 4th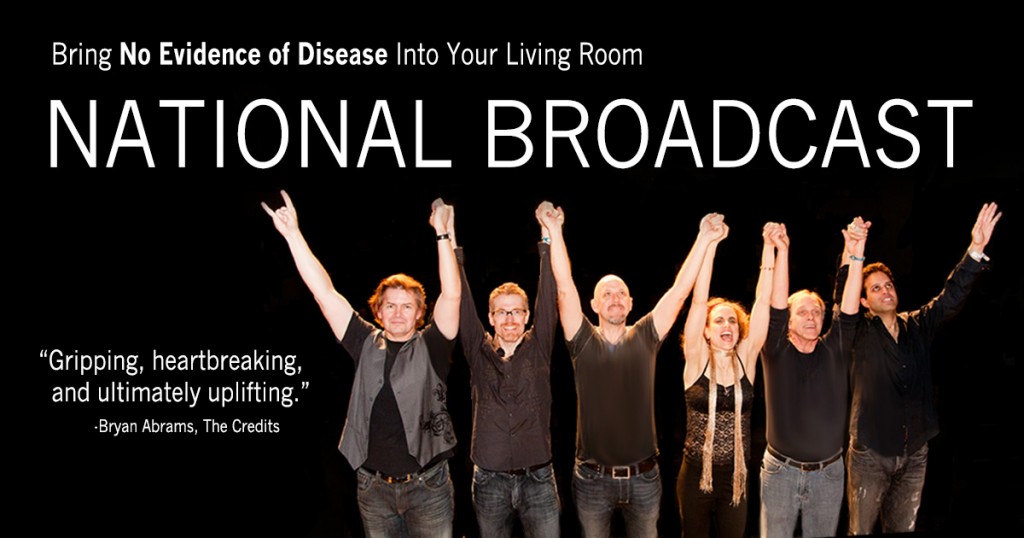 The award-winning documentary NO EVIDENCE OF DISEASE premieres on public television through the WORLD Channel this Wednesday, March 4th through March 7th, and will continue to air on public television via APT, and in Spanish on Vme TV, over the next few months – check the Broadcast Schedule here!
All our #NEDheads out there, please promote the screening on social media using the hashtags #endwomenscancer & #NEDmovie… click here for an easy share: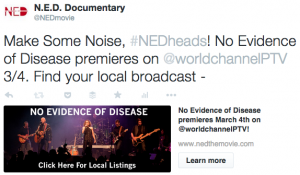 Can't catch the broadcast? Watch the award-winning Director's Cut of N.E.D. on Vimeo on Demand!
---