Let's Be The Change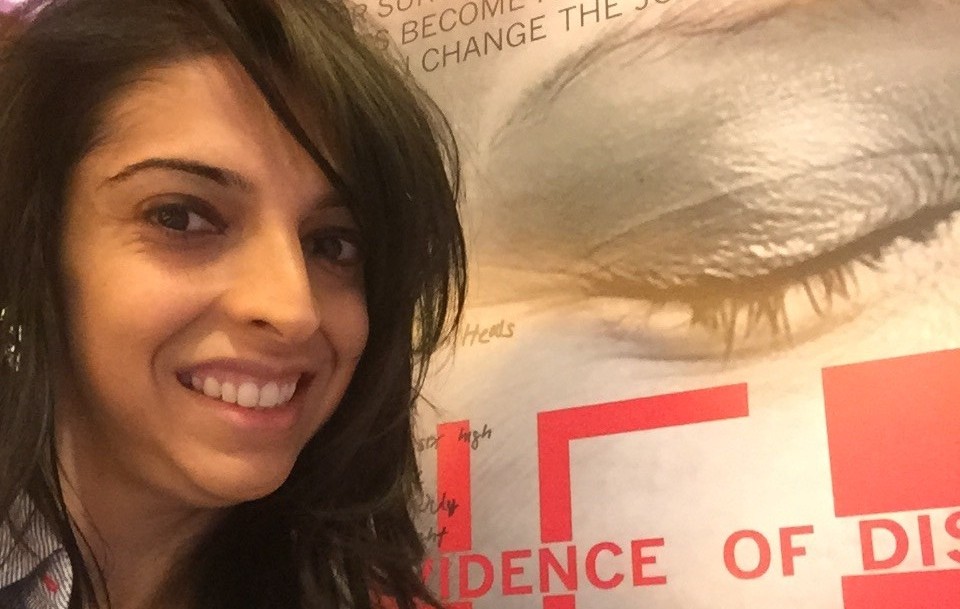 By Sapna Nichani
Originally posted on the No Evidence of Disease blog. View the original post here.
Expressing thoughts into words is hard when your thoughts are so vivid & feel so great that no words can describe them and no words can justify the feelings. First I attended an awesome Flash Mob event for Globe-athon. Globe-athon really caught my eye because it's the only international movement focused on the prevention and early detection of all gynecological cancers. It was pouring rain when I got to the event! That didn't stop us from embracing the event. I got to meet cancer survivors and better yet go to shake out some cool dance moves with them. Who wouldn't want to dance in front of the Lincoln Memorial and for a great cause.
Three words…"win win situation." Oh and….I love dancing too! It was seriously amazing. I loved being part of it and honestly can say it was one of the best experiences I've ever been a part of. I also got on TV for a short bit, showing off my dance moves…that was very cool. I'll pass my autographs out in near future. Just Kidding.
After the flash Mob I was invited by the amazing director Andrea Kalin, to a wonderful film "No Evidence of Disease" Yes, that's when my life changed. Forever. I learned so much about gynecological cancers, which I would never knew about. I came from a very conservative family and we never spoke about anything related to female private stuff……..well except our "monthly visitors"….but that's about it. After watching the movie, I learned about cancer prevention. I learned how life is precious and we need to take care of ourselves. This movement is about gaining awareness of Gynecological Cancers, and not being afraid to talk openly about it.  After these events, I assured myself that I would always go and get checkups. Even if you don't feel something is wrong, you should still check.
Sometimes you just need someone or something to influence you to make your life better and that's what the N.E.D & Globe-athon did for me. Thank you. Continue to be amazing, we need people like you to make this world a better place.
---