3 Tips for Starting your WordPress Site!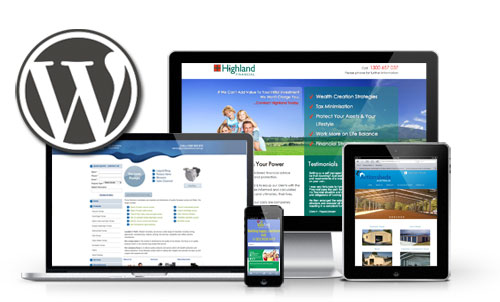 No matter what your business is, we all know that having a good website is an essential way to engage with your audience or customers.   At Spark, we have used several platforms over the years, from Magento to Squarespace to Joomla. They all have their advantages and disadvantages, but the one that we keep coming back to is WordPress because it is so user-friendly and flexible enough that we can easily adapt and add new features. For those out there who are thinking about re-doing their site in WordPress, here are some few tips that we found useful.
Pick a Template!
You don't necessarily need to be an HTML, CSS, or PHP expert to create an attractive website. WordPress gives you the flexibility to use a great variety of templates that you can customize. If you don't have a big budget, you can start a website that later on, with more resources, you can build from. Also really think about what features you want your website to have before you choose a template. For example, if you want to feature a slide show with all your cool production stills, make sure that the template you choose has that possibility already built into it.
Use Plugins!
Another great thing about WordPress is that you can add a lot of functionality by using the many plugins available. Do you want to add Google Analytics to your website? Easy! Search for a plugin and install.
Another example of a plugin that we like is Easy Mail Chimp. This plugin lets you add a "sign up for our newsletter" option to your website that automatically populates your Mail Chimp account. Constant Contact has a similar plugin.
Remember, it is always a good idea to read the comments and user reviews of plugins before you install. Here is a great list of them, curated by WP Beginner
http://www.wpbeginner.com/category/plugins/http://www.wpbeginner.com/category/plugins/
Make Sure you are Social Media Compatible!
Most of the time, WordPress templates are seamlessly compatible with all major social media platforms, but there are always exceptions that may surprise you. Recently, we bumped into a small issue when we tried to share out latest website on Facebook. You know how FB does this cool thing of previewing an image and a description of a website when you share a link? Well, all we were seeing was big blank space with no description at all. Turns out certain templates need specific plugins to do this very basic function! We installed one of them, and the problem was solved. But it was a good lesson and something to be aware of.
Obviously there is much more to say about WordPress, but these are a few basic tips that we thought might help other filmmakers out there in their outreach efforts.
We hope they helped!
---