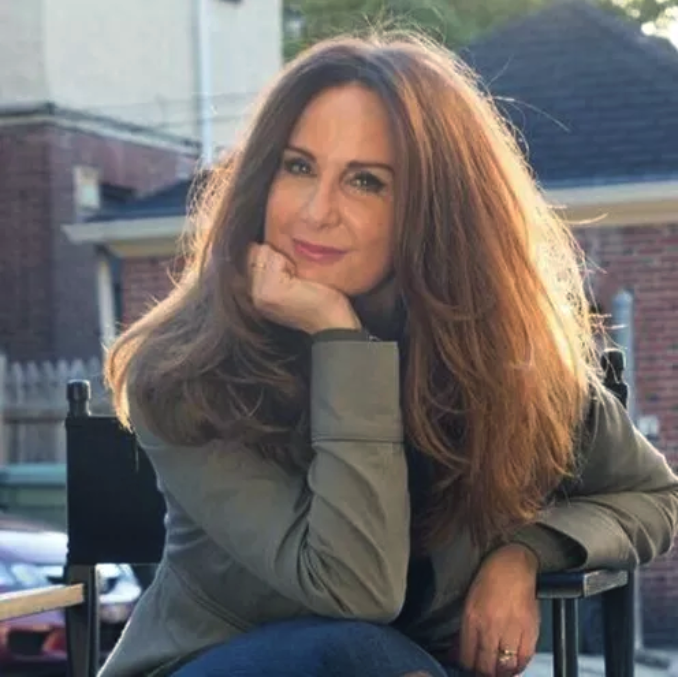 Andrea Kalin
Founder and Creative Director
---
Andrea Kalin is the creative visionary and founder of Spark Media, a production company dedicated to crafting stories with a strong social conscience. Her films have aired on major networks around the globe, screened theatrically to sold-out audiences, and earned more than 100 industry awards, including a Prime Time Emmy, and Golden Globe and WGA nominations. Andrea specializes in bringing to viewers the emotional front line where lives of courage, perseverance and dignity transcend seemingly insurmountable hardships.  Scattering CJ is her 12th documentary feature. Other recent films include: First Lady of the Revolution, which won ten awards, including Best Documentary Feature at the Sidewalk, Fairhope and Oxford Film Festivals, aired on public television's REEL South series, screened 50 times internationally and was selected to tour the U.S. with the Southern Circuit; Red Lines, which was voted a top-20 audience pick at Hot Docs Film Festival, won Best Documentary Feature at the Woodstock Film Festival, won Most Disturbing Documentary at Ramdam International, and garnered the Humanitarian Award at the Tiburon International Film Festival, among other accolades; No Evidence of Disease, which was released by Regal Cinemas on 47 screens on World Cancer Day, was broadcast on American Public Television, WORLD Channel, and in Spanish on VME. The film was also showcased at high profile events on Capitol Hill, and in 80 community screenings across the U.S. and around the world. Her diverse filmography also includes: Smithsonian Channel's Worlds of Sound and Soul of a People: Writing America's Story; PBS's Prince Among Slaves, Talking Through Walls, and The Pact, and a theatrical release, Allah Made me Funny, starring Mo Amer.
Kalin's debut, Partners of the Heart, narrated by Morgan Freeman, was named one of "NEH's 50 Best", aired on PBS' "American Experience", won the Erik Barnouw Award for Best History Documentary, and inspired the award-winning HBO original, Something the Lord Made, starring Alan Rickman and Mos Def.
Andrea believes that all her films reflect a common spark: an inspired—and inspiring—impulse to shine a light on the unexpected and to share stories that become a part of who we are and how we see our world.